Dismiss Notice
Our TMS drop-in chat is tomorrow (Saturday) from 3:00 PM - 4:00 PM Eastern (now US Daylight Time) . It's a great way to get quick and interactive peer support, with Celayne as your host. Look for the red Chat flag on top of the menu bar!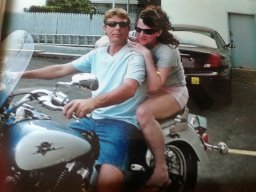 Joined:

Jan 6, 2017
Messages:

187
Likes Received:

173
Trophy Points:
Bookmarks:

2
Gender:

Female

Birthday:

July 12

Location:
This user has not yet added their story. To add your story,

click here

and scroll down.

Loading...

Loading...

My Story

Gender:

Female

Birthday:

July 12

Location:

Introduction:

I currently suffer from chronic anxiety, panic attacks, low back pain, right hip/leg pain. Been to dozens of doctors, had various tests, tried many treatments typically prescribed by conventional medical practitioners, all to no avail. I also fit the description of the type of personality most likely to suffer from mindbody syndrome. I am hoping the support of others who struggle with this devastating condition will be the key to unlocking a cure.

Diagnoses:

LBP, Anxiety, panic attacks, PF, hamstring pain...previous surgery for back pain.

Interact

Loading...