Dismiss Notice
Our TMS drop-in chat is tomorrow (Saturday) from 3:00 PM - 4:00 PM Eastern (now US Daylight Time) . It's a great way to get quick and interactive peer support, with Celayne as your host. Look for the red Chat flag on top of the menu bar!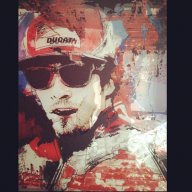 Last Activity:

Apr 13, 2019
Joined:

May 9, 2018
Messages:

1
Likes Received:

0
Trophy Points:
Bookmarks:

3
schnurma
Newcomer, Male, from Germany
- starting to recover after 8 years in heavy pain, TMS follower since April 2018 - Jul 17, 2018
schnurma was last seen:

Apr 13, 2019
This user has not yet added their story. To add your story,

click here

and scroll down.

Loading...

Loading...

My Story

Gender:

Male

Location:

Introduction:

Chronic Pain in neck,lower back, forearms, sometimes in the knee/legs/feet, stomach ache since 2010, tinnitus since 2014.
Seen 25 doctors, 2 pain clincis (2012,2014), removed wisdom teeth 2014, behavioral therapy 2014-16, TOS surgery (removed both first ribs) 2016 still in lot of pain, with some periodic relief.
2018 picked up a book about the mind and body connection, now nearly pain free with some relapse from time to time.

Interact

Loading...